Thank you for considering supporting the server! Here is what we have to offer.
---
Diamond Tier – 1 Month – $5
Name Color
Enjoy a bright blue name color in chat!
Level 3 Minepack
A virtual /backpack you can open at any moment with 27 slots!
Unlimited /sethomes (originaly 5)
Set all the homes.
Trails
Access to 28 awesome /trails like this: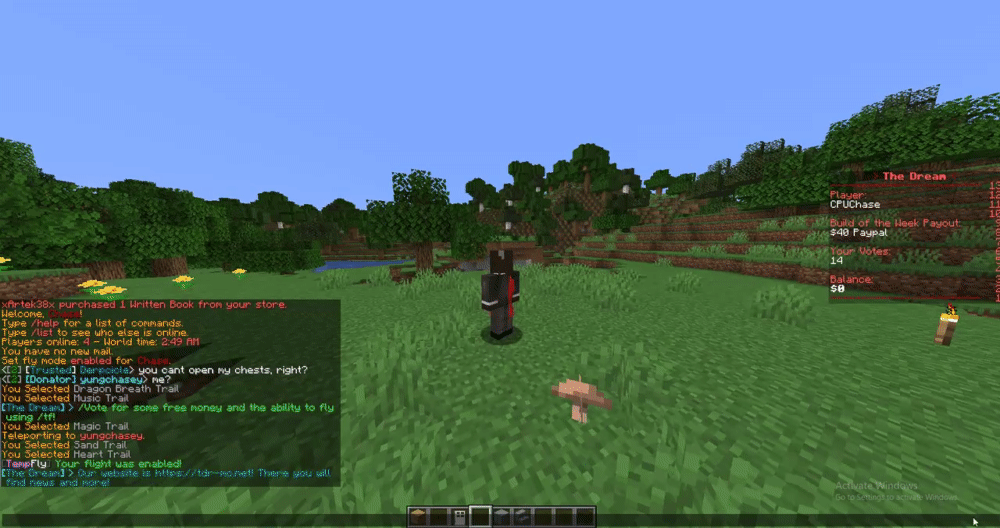 Ingame Cash
$25,000 in ingame cash.
/nick
Change your identity 🙂
---
Platinum Tier – Lifetime – $35
Everything the Diamond Tier Receives
Different Prefix
Wings
Make your own sick wings like these: